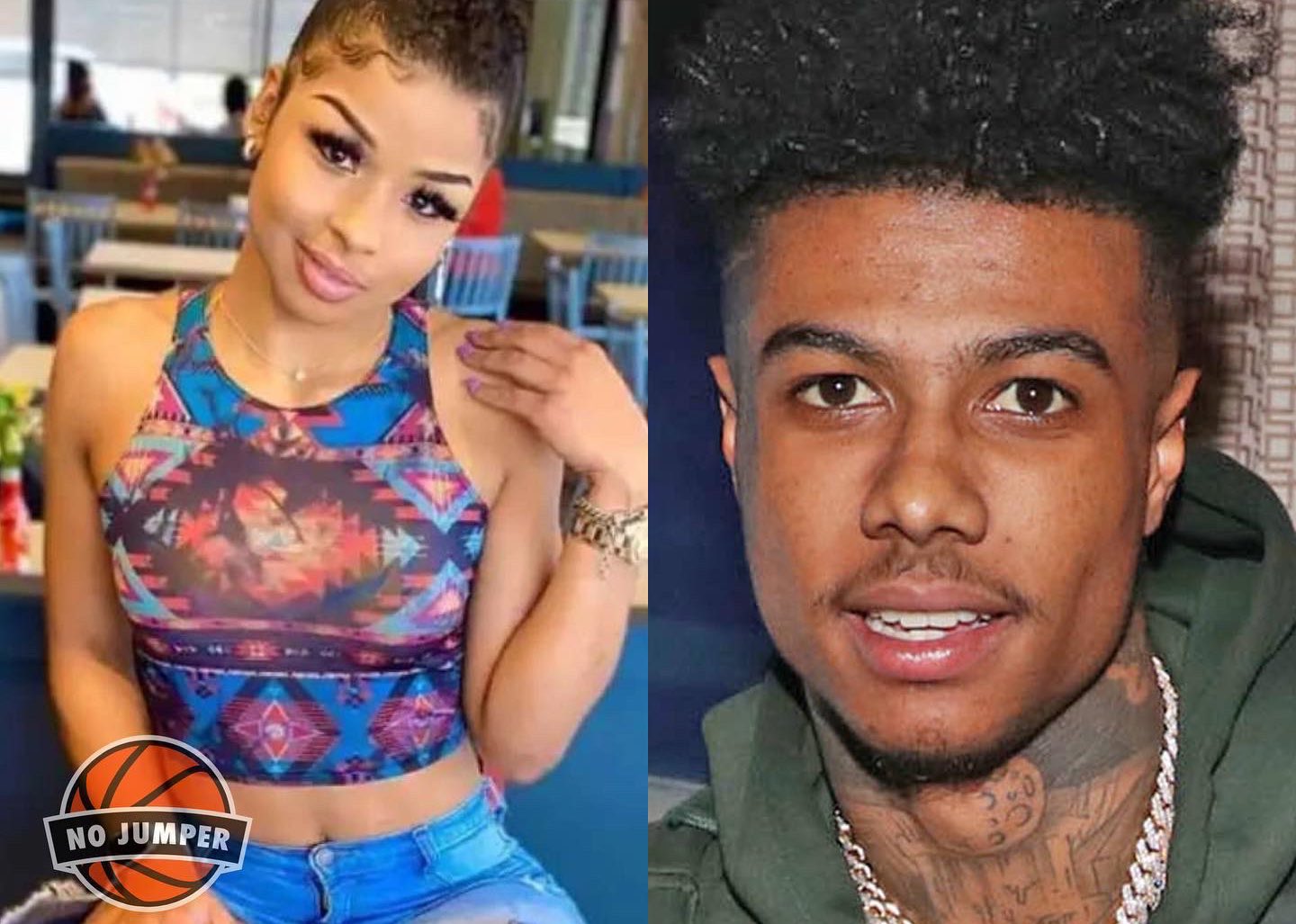 For years, people have trolled, teased, and criticized Chrisean Rock over her relationship with Blueface. More recently, there have been cries for the young star to receive help, especially after she expressed her mental health struggles. Their often hostile romance had made for compelling reality television, but a new clip from No Jumper has raised new concerns.
Today, the platform shared a video of Blueface and Rock's visit. It seems that in the middle of the interview, something set off Chrisean, causing her to have an emotional outburst.
The clip begins with Blueface sitting on a couch as his girlfriend can be heard screaming in the background. He then tells security to "take her outside."
Quickly, the video cuts to Chrisean sitting on the ground with several people around her. The security guard tells her that she has to go and picks her up, restraining her as he walks her out. Then, Rock kicks her legs and breaks a monitor.